The team of specialists from Singapore (Medical oncologists, Surgeons, Radiation oncologists etc.) visited our hospital to explore opportunities to collaborate with Sen Sok IU hospital in the areas of Cancer treatment, Dialysis and Education.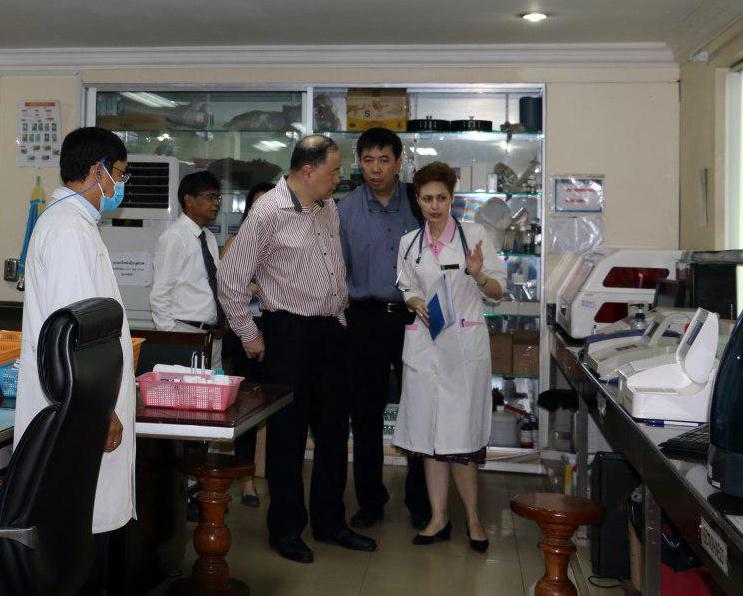 Areas of interest were:
1. Radiation bunker facilities,
2. Chemotherapy facilities,
3. In-patient and out-patient pharmacy and, in particular, preparation of chemotherapeutic agents,
4. Diagnostic facilities: CT-scanner, Fluoroscopic and Ultrasound equipment for radiology-guided interventional procedures,
5. Operating theatres, equipment for minimally invasive surgery, CSSD (central sterile supplies department),
6. In-patient facilities: surgical ward,
7. Emergency / 24 hour clinic department/ Code blue team,
8. Dialysis centre facilities.