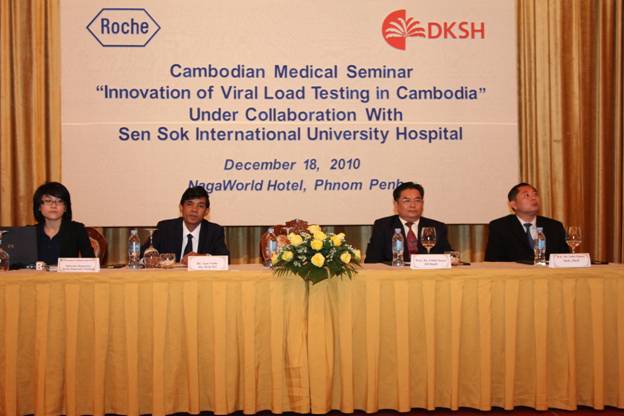 A medical seminar "Innovation of Viral Load testing In Cambodia – PCR workshop" was held in Naga World Hotel on 18th December 2011. Large number of participants attended the seminar.
Prof. Sabo Ojano President BODs Sen Sok IU Hospital was the chief guest at the occasion. Other important personalities that were present on the stage were Prof.
Chhin Senya Prof of Internal Medicine and Infectious Diseases, Mr. Sam Vuthy Head of the Diagnostic Services of Hospital and Ms. Panyaporn Rungruangsrisak from Roche Diagnostic Thailand. The participants asked different questions about the use of PCR in diagnosis.