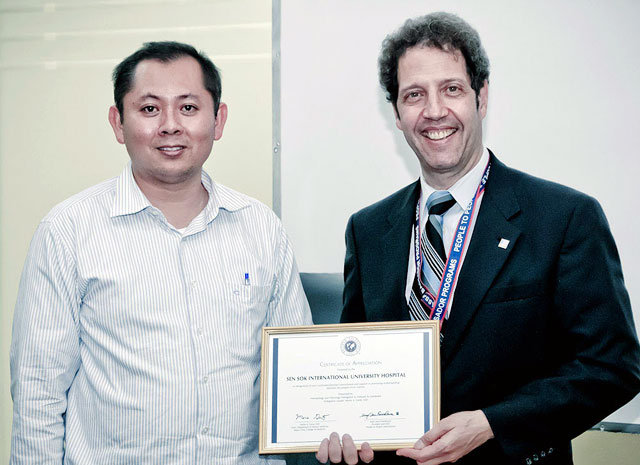 Hematology & Oncology Delegation visited the International University on October 25, 2010. The delegation of professionals in hematology and oncology has been selected to exchange ideas and address common issues with their professional counterparts in International University, under the auspices of People to People Ambassador Programs.
The team meet had 02 rounds of meeting
Firstly they visited the International University and have a detailed discussion with the senior students about the students study methodology in USA.
Secondly they visited the Sen Sok IU Hospital and meet the Oncologist of the hospital. Dr. Tatiana Torabova and discussed with her about the treatment protocols of cancer patients in Cambodia. Dr. Tatiana briefed them about the hospital policy and the patient attitude about the cancer disease.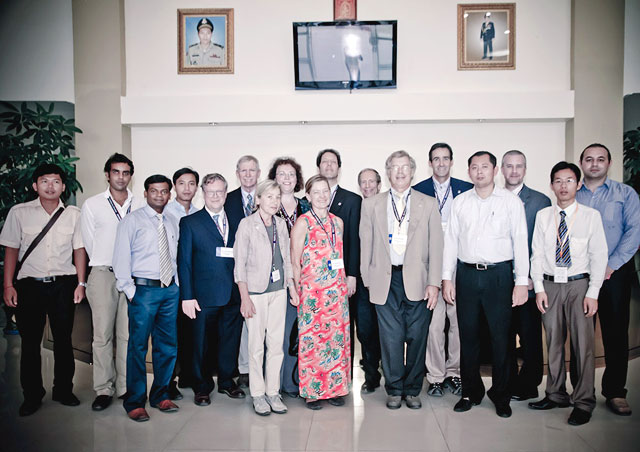 The members of the delegation are:
DR. MORIE A. GERTZ, DR. SHINICHIRO AKIYAMA, DR. LAUREN K. COLMAN, DR. RONDA FLECK, DR. WILLIAM P. FUSSELMAN, DR. LOUIS HUBERT GEERAERTS, MRS. MARCIA GERTZ, DR. ALMA AUGUSTA LIPPI, DR. TIMOTHY  OPEZ, DR. TARA MORRISON, DR. BENJAMIN MOW, MS. KIT RUSSELL, DR. PAUL SCHAEFER, DR. PETER SILBERSTEIN, DR. JASMINE M. ZAIN.