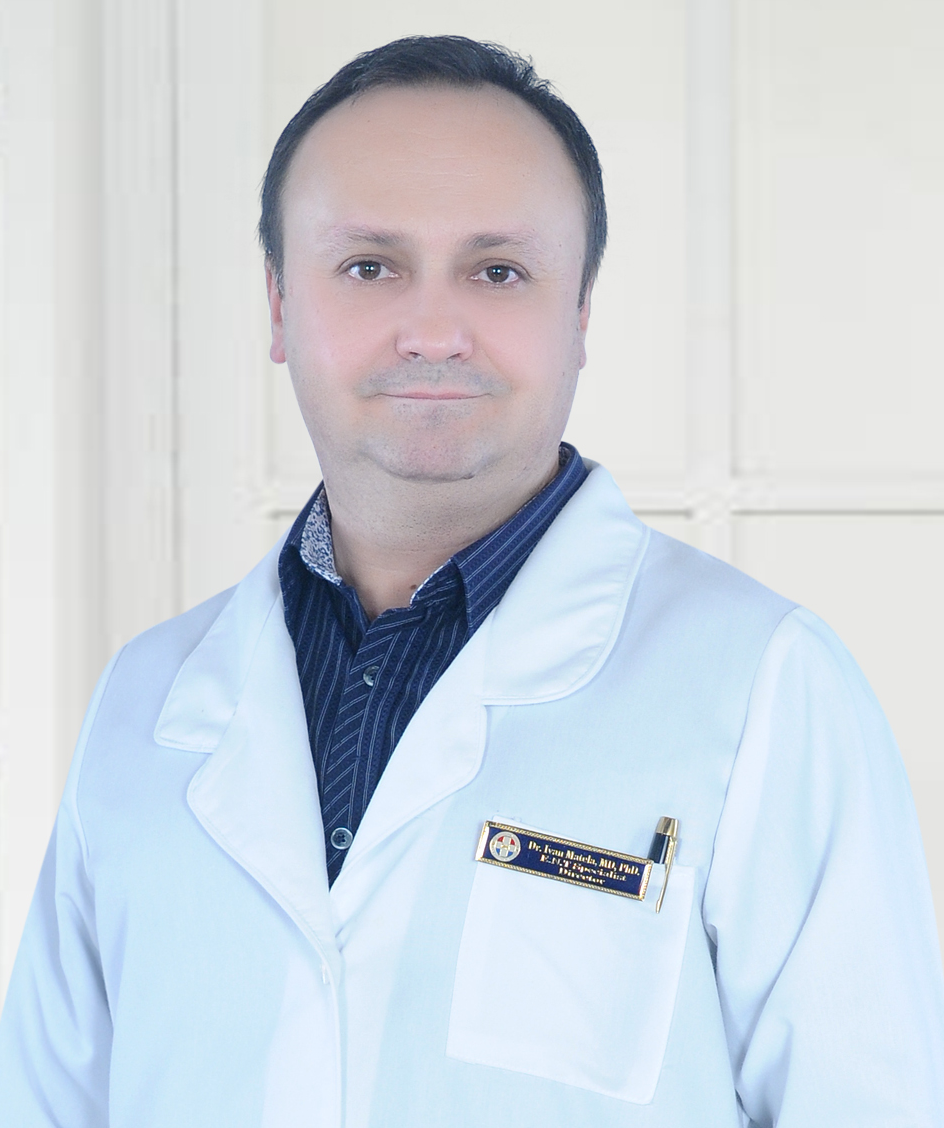 Prof. Matela Ivan MD, PhD 
Specialized training in ENT in Germany, Poland and France
Head of the Ear, Nose and Throat Department – SSIUH
Pioneer in Cambodia in Endoscopic ENT, Head and Neck Surgeries
Professor – International University, Phnom Penh, Cambodia
Prof. Matela Ivan is the ENT, Head and Neck specialist working at SSIUH. He hails from Russia but his volunteer services brought him to Cambodia to work for the benefit of the poor people. The increasing number of patient for ENT surgeries is a sign of the Cambodian patients on his capabilities. The SSIUH invites you for a free demonstration regarding ENT Endoscopic surgery and their benefit.
He has gained all his post graduate experience in ENT, Head and Neck department not only in Russia but other countries like Germany, Poland and France. The patients can consult him for all the problems of Ear, Nose and Throat. He has a keen interest in the Endoscopic surgeries. Cost effective, less stay in the hospital and less complications are the benefits of Endoscopic Surgery.
His medical career is spread on 26 years for General Medicine and 17 years for ENT specialty. Below is the time lined professional history.
– 1983– 1987 Training in medical school as medical assistant in Russia.
– 1987– 1989 Served in the Soviet Army as the assistant battalion officer.
– 1989– 1996 Medical Faculty of Peoples' Friendship University of Russia.
– Graduated with honors and was awarded a Certificate of Rector.
– 1996–2001 Post Graduate Studies at the Department of Otorhinolaryngology of Peoples' Friendship University of Russia.
– 2002 Thesis "Glomusangioma of tympanic cavity, pathogenesis and its treatment."
– 2003 skills in otolaryngology clinics of Germany, France and Poland.
– Permanent Member – Society of Russia Otolaryngologist.
– Certificate of Ministry of Health of Russia.
Prof. Ivan performs all ENT, Head and Neck procedures with expert hands and owns all procedures of ENT micro surgical treatment; The patients can consult him in the ENT department of the SSIUH. A general view of the experience in ENT specialty since 1996 – 2009 is listed below:
Otomicrosurgery – tympanoplasty, stapedoplasty and cochlear implantation.
Laryngosurgery – removal of polyps, tonsils, nodules of vocal folds.
Rhynosurgery – rhynoseptoplastic, functional endoscopic sinusosurgery,
Treatment of benign and malignant tumors in ENT.