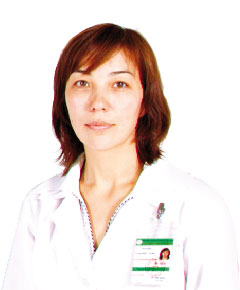 Dr. Roslyakova Anna MD (Russia)
Gynecologist & Obstetrician
OBG Department
Dr. Anna has enormous experience in Gynecology & Obstetrics for more than 10 years. She belongs to Russia but speaks English fluently. She has attended many international courses, seminars and conferences. She was admitted in 1992 in Kazakh medical Institute and completed her graduation in 1998 in General Medicine. She then practiced Gyneco-Obs for next two years and got diploma from the said institute.